In honor of its 150th Anniversary, the Bank was recently presented with a General Assembly Citation from the State of Connecticut.
The citation was presented at the Northeastern CT Chamber of Commerce event on June 8th at the Bank's Plainfield office by Representative Doug Dubitsky, and was accepted by Jewett City Savings Bank President and CEO, Michael Alberts and Chairman of the Board of Directors, Gary Peloquin. Along with celebrating the memorable event, the General Assembly also recognized how the Bank has continued to uphold its original petitioned mission.
"Since our founding, Jewett City Savings Bank has remained dedicated to supporting our neighbors and our communities, while promoting their growth and flourishment," said Michael Alberts. "We are honored to have this once-in-a-lifetime milestone recognized and will continue to maintain our mission, both today and in the future."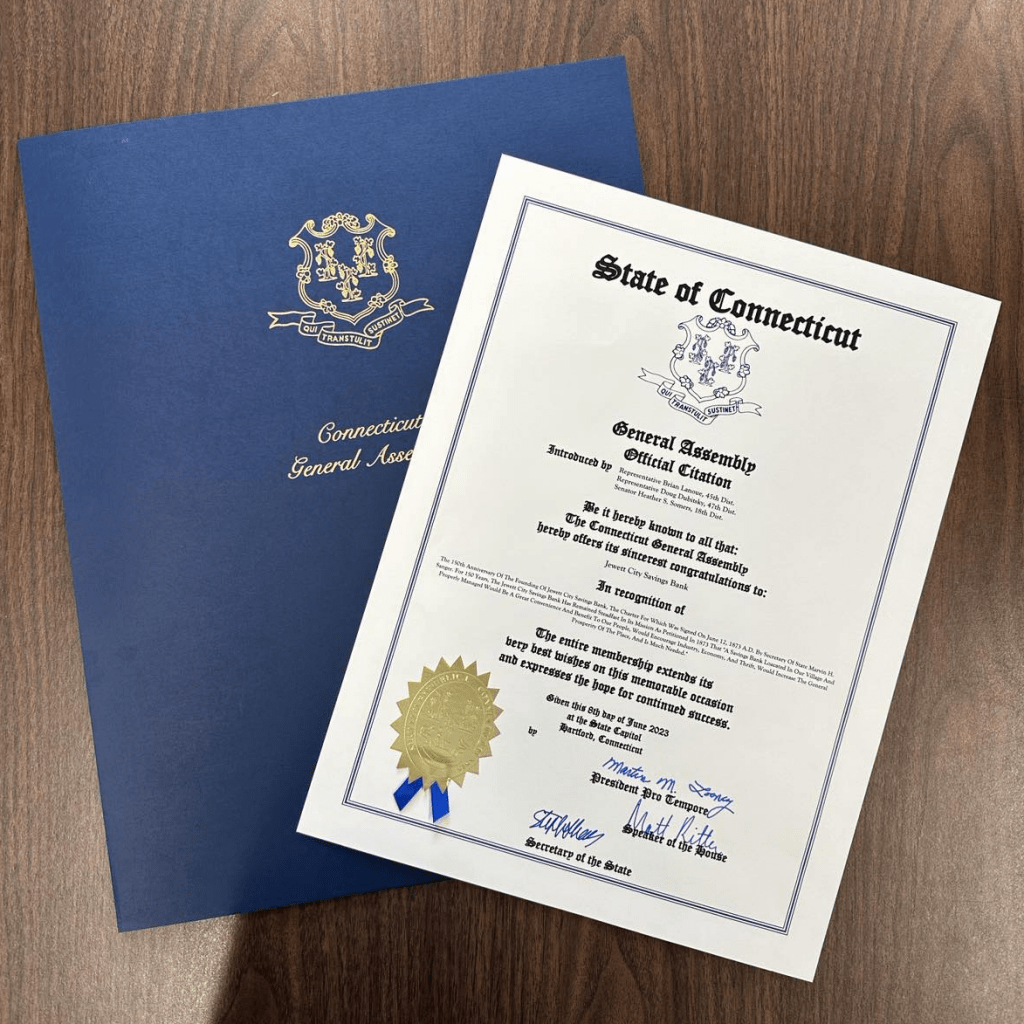 Want to celebrate this important milestone with the Bank? Visit our 150th anniversary page to learn more about upcoming celebrations and events.