Coming Soon — A New Banking Experience
Our Brooklyn Office is Receiving a Makeover.
We are renovating our Brooklyn branch located at 490 Providence Road.
During the renovations, the branch will remain open to customers and neighbors.
As part of the project, the Bank will relocate the drive-up lanes and drive-up ATM to the side of the building, providing enhanced security and accessibility. The new lanes will include two-way video conferencing with branch staff, and a state-of-the-art ATM which will allow customers to deposit checks without deposit envelopes.
The redesigned 3,000 sq. ft. interior of the branch will include a new 810 sq. ft. room for future use and events, customer service pods, and the addition of a self-service coin-counting station.
As the construction moves along over the months and brings us closer to providing a better banking experience, we will be sure to keep our customers informed throughout the process.
If you have any questions regarding the project, use our information request form or give us a call at 860-376-4444.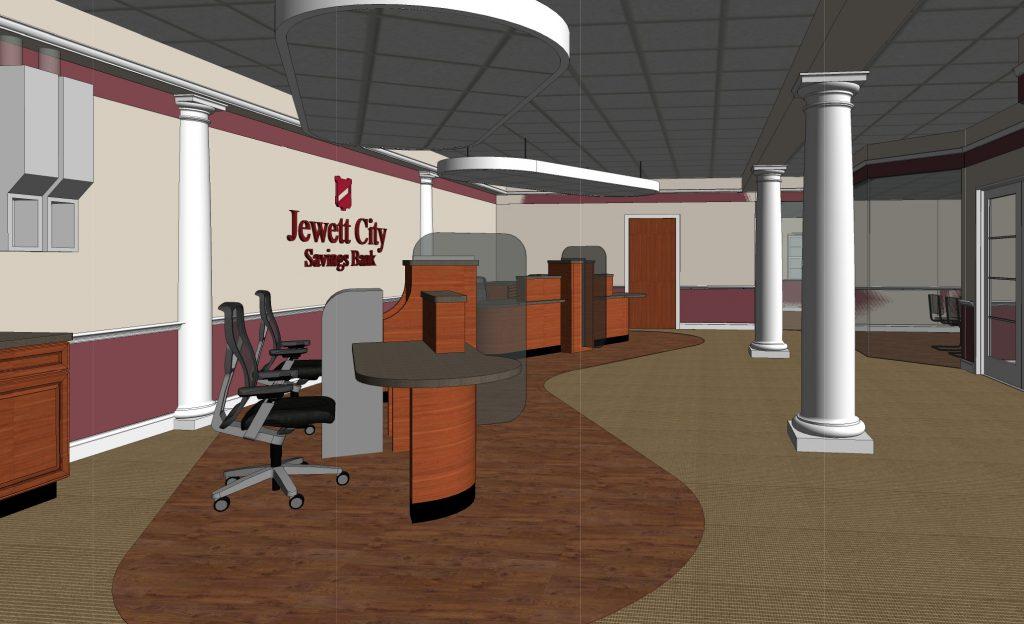 Avoid the Construction Disruption
Looking to avoid the ongoing construction? Here are some ways you can bank without going bonkers:
Bank at Our Other Locations
Stop by one of our other six locations – visit our locations nearest to Brooklyn in Plainfield or Dayville, or check out our locations page to find another branch. 
Bank Online
Log into Online and Mobile Banking to access your accounts at any hour, no matter where you are. Check your account balances, use Online Bill Pay, check your account statements, and more.
Deposit Checks With Your Phone
With our Mobile Banking App you can deposit checks from your phone or mobile device. It's as easy as taking a picture, and it saves you a trip to the Bank.
Get Cash Without ATM Surcharges
As a member of the SUM Program, customers can avoid surcharges by visiting participating ATMs. Use the locator to find a participating ATM near you!
Direct Deposit
Get paid sooner by having your paycheck or benefits deposited directly into your Jewett City Savings Bank account.
After Hours Deposits for Businesses
Need to make a deposit for your business? Use the 24-Hour depository boxes after business hours at any of our branches to securely deposit cash and checks.
Online Account Opening and Loan Applications
You can open a new account and apply for a loan from the comfort of your home. Click one of the links below to get started: