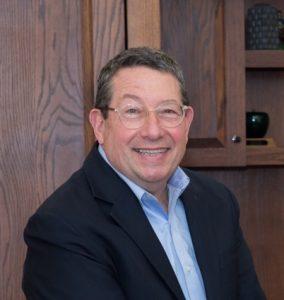 The Board of Directors of Jewett City Savings Bank (JCSB) is pleased to announce the selection of Michael L. Alberts as the Bank's next President and CEO effective September 8 upon the retirement of Kevin Merchant – the current President and CEO. This provides a smooth transition in leadership for the Bank.
Since 2015 Mike has served as the Senior Commercial Loan Officer and member of the Bank's senior management team guiding the Bank's outstanding commercial loan growth with excellent relationship development and portfolio management. He has helped develop a strong commercial lending/credit team with collaboration and forward-thinking strategies; this team has been a critical factor in the Bank's financial success.
Mike holds an MBA and BA from The University of Connecticut and is a licensed Certified Financial Planner®. Mike was a Captain in the US Air Force and a Major in the Connecticut Air National Guard. Formerly First Selectman of Woodstock, he served 12 years as a state legislator in Connecticut's General Assembly where Mike helped lead the Banking Committee; with nearly 35 years of banking experience, he has been a strong industry advocate and a dedicated supporter of the Connecticut Bankers Association's mission to well-serve consumers.
Mike is results-driven with excellent leadership qualities to execute on the vision and mission of JCSB – to maintain its mutual charter and lead the Bank with continued growth and solid bank performance. He is committed to upholding JCSB's core values of strengthening relationships both inside and outside the Bank.
A resident of Woodstock for more than thirty years, Mike is married to Cindy Alberts. Together they have four children: Zachary and Cleo Alberts, and Kelly and Tyler Huhtanen.