Michael Alberts, President and CEO of Jewett City Savings Bank has announced the promotion of Karen Brodeur and the hiring of Matthew Voelker. Karen, an Assistant Vice President since 2020, has been appointed Commercial Credit Manager, and Matthew has joined the Bank as a Senior Commercial Credit Analyst.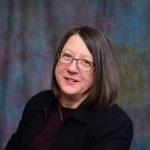 Karen joined the Bank in 2014, as a Commercial Credit Analyst and has since held various positions of increased responsibility in the credit administration department, now serving as Commercial Credit Manager. She holds an Omega Performance-Commercial Loans to Business Certificate and RMA University-CRE-LDP Series Certificates. Karen resides in Plainfield, with her husband and works at the Bank's main office.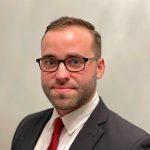 Matthew brings years of experience to his new role as Senior Commercial Credit Analyst. Before joining Jewett City Savings Bank, he served as a Commercial Credit Analyst for Charter Oak Federal Credit Union. A Cum Laude graduate of Eastern Connecticut State University, Matthew holds a degree in business administration and a minor in business information systems. He also is an active member of the Eastern Connecticut Chamber of Commerce and Eastern Connecticut Young Professionals.
"The growth of our commercial credit team is a reflection of our commitment to support business growth in our community," said Alberts. "We believe our customers and neighbors will benefit from the expertise of both Karen and Matthew."