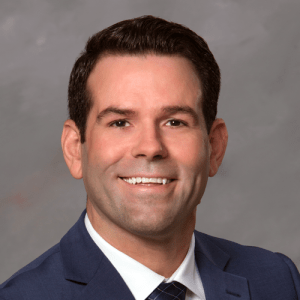 Michael Alberts, President and CEO of Jewett City Savings Bank, has announced that Marcus Rehbein has joined the Bank as Assistant Vice President, Commercial Loan Officer. Rehbein will be responsible for managing and cultivating customer relationships with businesses and industries in Tolland and Windham Counties.
Before joining Jewett City Savings Bank, Rehbein was a Senior Relationship Manager with Rivermark Community Credit Union in Oregon. He holds a degree in business management from Henderson State University, Arkansas. Rehbein and his family recently relocated to Norwich, Connecticut.
"I am confident that Marcus's strong commercial lending background and broad life experiences will contribute significantly to the continued growth of the Bank throughout eastern Connecticut," said Alberts.