Following the Annual Meeting of Corporators on March 29, 2022, the Board of Directors elected Gary W. Peloquin to serve as Chairman of the Board and Gail Rooke-Norman to serve as Vice Chairman of the Board.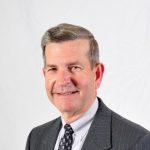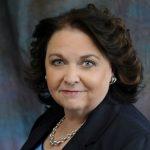 Peloquin is the founder of Peloquin and Company, LLC, a CPA firm in Danielson, Connecticut. He is also the founder of Westcott Investment Advisors, LLC, a registered investment advisor. Holding a Master of Business Administration degree (MBA) from Bryant University and a Bachelor of Arts degree (BA) from Fairfield University, he has worked as a CPA since 1984 and earned the Personal Financial Specialist (PFS) designation in 2006. Before his election as Vice Chairman in 2014, Peloquin served as a Director since 2008 and a Corporator since 1999.
For 29 years, Attorney Rooke-Norman has specialized in estate planning and elder law at Rooke-Norman & Associates Law Office, LLC in Danielson, Connecticut. She holds a Juris Doctor from Suffolk University Law School, as well as an MBA from the University of New Haven, a Masters of Fine Arts degree (MFA) from Vermont College of Fine Arts, and a BA from the University of Connecticut. A Corporator since 1984, she became the first female elected to the Board of Directors in 2000, where she has been an advocate for women in management and leadership roles. Rooke-Norman will serve as the first female Vice Chairman of the Board in the history of the Bank.
"Gary and Gail have served the Bank for many years and have been instrumental in helping the Bank grow and carry out our mission," said Michael Alberts, President, and CEO of Jewett City Savings Bank. "We are very excited to welcome them into their newly elected positions and look forward to their continued contributions and leadership."