Following its 149th Annual Meeting of Corporators held on March 29, Jewett City Savings Bank announced the election of Betsy M. Barrett and Matthew S. Desaulnier as directors.
Betsy Barrett is a well-known and respected member of the Norwich and Lisbon communities with a long record of service including as a volunteer at the St. Vincent de Paul Soup Kitchen in Norwich; Treasurer and Funds Manager for the Christian Fellowship Church of Scotland's Annual Auction Event, and Events Committee Chair for the Norwich "Light Up City Hall" celebration. Currently the City and Town Clerk in Norwich, Betsy has held multiple positions within the Connecticut Town Clerks Association, and has been a Corporator of Jewett City Savings Bank for over 20 years.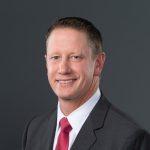 Matthew Desaulnier is President/Managing Director of Gerardi Insurance Services, a leading insurance agency with several locations in Eastern Connecticut. An active member of the northeastern Connecticut business community, Matthew has served on the Northeastern Connecticut Chamber of Commerce's Board of Directors for over 20 years, and served as President in 2007. He currently serves as Vice President for the Quinnatisset Country Club's Board of Directors and sits on the Board of Directors for Westcott Wilcox Elderly Residential Housing and the Putnam Business Association.
During the Annual Meeting, Jewett City Savings Bank also recognized the retirement of Chairman of the Board, Louis J. Demicco Jr. The owner of Jewett City Greenhouses, Lou has served as a Corporator since 1984, was elected to the Board of Directors in 1994, and was named Chairman of the Board in 2005.
"We welcome Betsy and Matthew as Directors and thank them for their commitment to assisting Jewett City Savings Bank to carry out its mission," said Michael Alberts, President and CEO of Jewett City Savings Bank. "On behalf of the Bank and the Board of Directors, I also extend our deepest gratitude to Lou for his leadership, business expertise, and steady guidance, which were instrumental to the Bank's success."